Statistics
We have
525
registered users
The newest registered user is
R.A.Z.E.R
Our users have posted a total of
3748
messages in
911
subjects
July 2018
| Mon | Tue | Wed | Thu | Fri | Sat | Sun |
| --- | --- | --- | --- | --- | --- | --- |
| | | | | | | 1 |
| 2 | 3 | 4 | 5 | 6 | 7 | 8 |
| 9 | 10 | 11 | 12 | 13 | 14 | 15 |
| 16 | 17 | 18 | 19 | 20 | 21 | 22 |
| 23 | 24 | 25 | 26 | 27 | 28 | 29 |
| 30 | 31 | | | | | |
Calendar


  It was hot, most likely a scorching 100 degrees as Gene and his friend Haise tread with care in the open scenary of Death Valley, on the tail of the Wild Pack. Gene reach for the canteen at his side, trying not to fall off of his steed from exhaustion, Guldfaxe of the Nordic Beasts. The 3 have been together for the past few years and have become quite close, braving many damgers and putting a stop to the plans of many criminal groups. This has caused them to build quite the bounty from people with power that had their annual extortion procedures interrupted by Gene and Haise's heroics.
Gene: "Holy ****!, i'm baking out here, Haise ... mmmm, bacon. How the hell aren't you frying up man? he says putting his hand over his head.
  He turns to Haise on the back of his Inzektor Giga-Mantis reading a book, completely oblivious to the temperature.
Gene: "That's just freaking crazy how you can take all that." he says taking off his cap and waving it infront of him to get a bit of relief.
_________________
Prideful falcon. Spread your wings, dyed in the blood of heroes, and charge through the path of revolution!
RANK 6
RAIDRAPTOR REVOLUTION FALCON
-Meanwhile-
Trevor Makes his way through Death Valley. After hours of trekking through the hot desert he starts succumbing to fatigue and dehydration. Drenched in sweat that drips down his skin and hair, and vision clouded, he looks up and sees the distorted image of people and houses*
Trevor: "A v-village?" *he forces himself to take a few more steps*
Trevor: "It doesn't s-seem like a mirage, please god don't let it be one. Gott lass es real sein " *he prayed in the language of his family's native country, he dropped the sack he was caring as his strength left him and fell forward. Now facedown on the ground, he lays there as he starts to lose consciousness on the desert ground.*
Last edited by deathxlink1992 on Mon May 11, 2015 1:00 pm; edited 1 time in total
_________________
Prideful falcon. Spread your wings, dyed in the blood of heroes, and charge through the path of revolution!
RANK 6
RAIDRAPTOR REVOLUTION FALCON
Seeing Trevor lying on the ground, a young woman from the village walks over to him. She kneels down and folds her arms over her knees, and looks at his golden hair. She moves her hands through his hair as if it was a way to figure out things about him.
????: "Who is this? He doesn't belong in any of the tribes around here. He doesn't feel American..."
 
Last edited by Professor Corpse on Sun May 10, 2015 4:18 pm; edited 1 time in total
_________________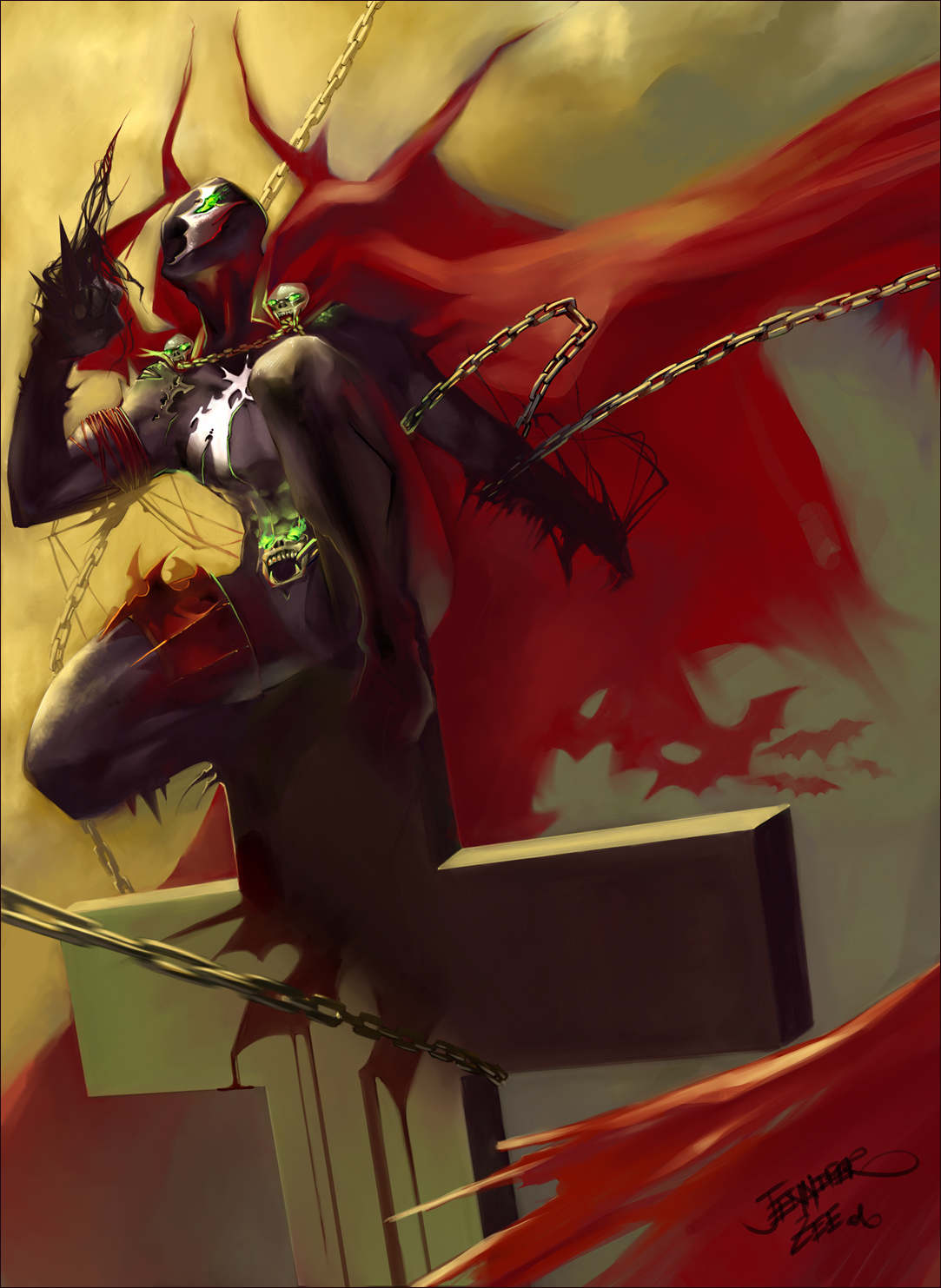 *He was born and raised in this country but his family defiantly originated from a country in Europe. As she examined him she noticed what looked like the edges of a strange tattoo under his right hand's glove, and if she was tuned with duel spirits she could feel a powerful force radiating from his deck*
_________________
Prideful falcon. Spread your wings, dyed in the blood of heroes, and charge through the path of revolution!
RANK 6
RAIDRAPTOR REVOLUTION FALCON
????: "Ancient Fairy Dragon, Ancient Pixie Dragon, what is going on with his hand?" She says while taking off the glove to look at the mark.
Two Duel Spirits appear from out of her deck to inspect Trevor. One goes to the mark, the other goes to check on Trevor's deck.
Ancient Fairy Dragon: "He's a Signer."
Ancient Pixie Dragon: "His powers seem to have transformed his blackwing into a new breed of monster, It would be best to bring him to the village. Don't you agree sister?"
Ancient Fairy Dragon: "So sure the Chief would allow an outsider into the village? No man other than those of native blood are allowed. If any American men were to find out about this place it could endanger the people of this area."
  The young woman disregards Ancient Fairy Dragon, struggling to carry Trevor into the village.
????: "Mother must see this man, if he is really a Signer than fate brought him to use for a reason."
_________________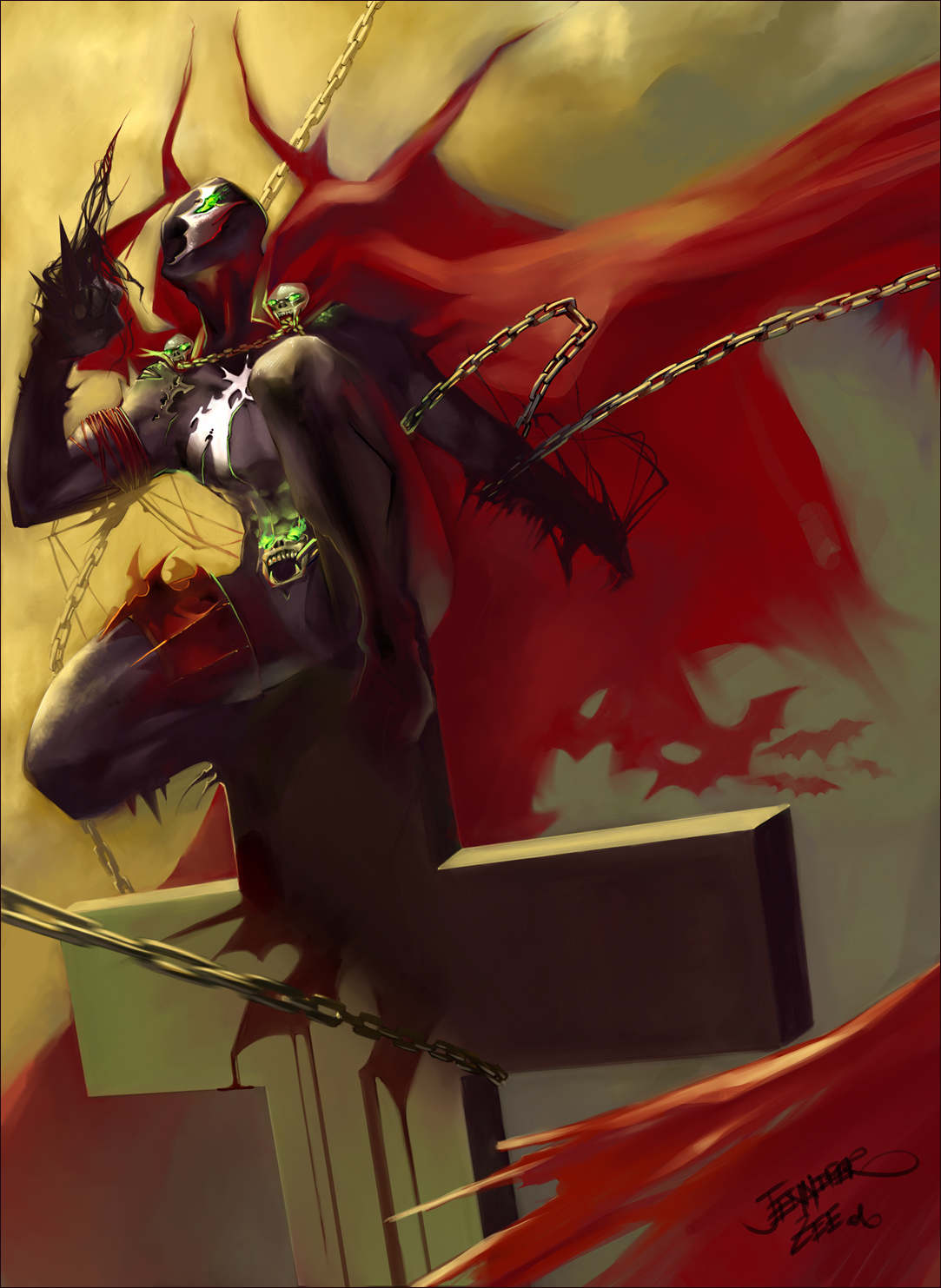 *as she started to drag him his extra deck lit up, and black robotic bird hovered over her, it was in its full sized appearance and could rival either dragon in size if they wern't miniaturized. At first it glared down on her and screeched that nearly deafened her ears, thinking she was trying to harm him before it realized she was trying to help him*
???:.......Forgive me, feeling my master in this life threatening state made me overprotective *it bowed it's head* Please take care of him.
_________________
Prideful falcon. Spread your wings, dyed in the blood of heroes, and charge through the path of revolution!
RANK 6
RAIDRAPTOR REVOLUTION FALCON
-Meanwhile-
  Gene has become lost in the deserts of Death Valley.
Gene: "You just had to go off course, huh boy? You just had to follow those spirits... welp, doesn't matter now."
  Guldfaxe looks down, bowing it's head in shame.
Gene: "Don't worry about it boy, I'm sure that make-believe village is around here somewhere." he days with extreme sarcasm.
  Guldfaxe bucks Gene off his back on to the searing hardground.
Gene: "HOTATATATAA!!" he yells flailing about on the ground so he doesn't burn himself and trying to get his hat.
????: "I think you should be much nicer to your spirits, more so than the way you just treated this beautiful creature."
   Gene turns around to see a mysterious young woman petting Guldfaxe. She has solid black hair, tanned skin, purple eyes, and is decorated in fine fabrics and beads.
Gene: "A Native!?, well I guess old boy was right. Mind helping me up?" he says trying to sit himself up and holding out his hand.
  The women turns towards him.
????: "Why not just get up yourself?"
Gene: "I'm crippled." he says rolling up his pants legs and revealing large scars on both legs.
????: "I am sorry, let me help you back on your horse."
Gene: "No nevermind, I'm okay I got this"
  He grabs a hook on Guldfaxe's saddle and hurls himself over the large beast. He than holds out his hand to the Native American woman.
Gene: "Old Boy here seems to like you, he didn't even like the people who originally summoned him. He can barely tolerate me sometimes. " he says with a smile as he lifts the Native American woman onto the mighty beast.
Gene: "I think you might like not having to walk back home. By the way what's your name?, my name's Gene.
   The woman smiles, making sure to hold on tightly to him so she won't fall off.
Dyshani: "Thank you very much, I am called Dyshani. My village is hidden over those mountains, weird mists created by my tribes guardian spirits protect us from overhead view." she says pointing in the direction that the trail left by the moving stones leads to.
Gene: "Well ****, why didn't I think of following the stones, HAAAAH OLD BOY!!" He yells, causing Guldfaxe to speed off into direction at high speeds.
_________________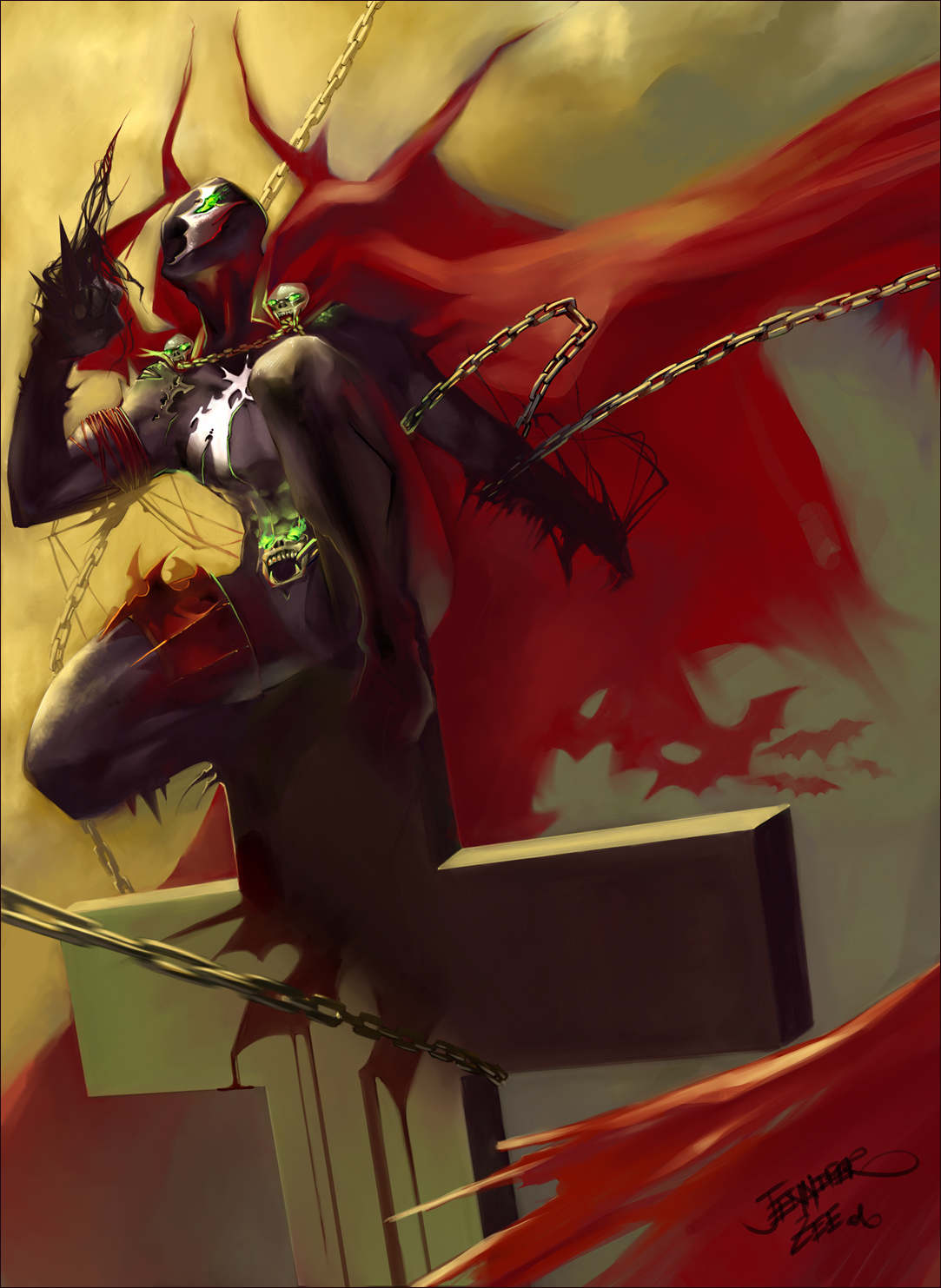 -Meanwhile-
* At Dyshani's village, Trevor is unconscious and in the care of the village healers and shamaness, Dyshani's mother. His subconsciousness in his dreams has him flashinh back to his years as a teen. He was around 15 and his body was weak and in poor condition. Having to be forced to duel for the entertainment of others was a painful ordeal and was on a losing streak that lasted over 2 months.*
*Losers were paid very little. His Father only taught him little of dueling and he couldn't use his father's deck to its true potention He held his deck close as he trembled, fearing he would die of malnutrition at this rate.*
Trevor: "F-father, I don't know if i can last much l-longer. Please somehow someway...help me." *he clenched his deck tightly as his tightly as his mark began to glow brightly*
Trevor: "This tattoo, w-why is it AH!"
*The mark glowed for the first time since it was transfered to him by his father and its light blinded him, making him accidentally toss the cards in the air and suddenly stopped in mid air as each one shined and were changed completely. He slowly crawled over and picked one of them up and read it*
Trevor: "R-Raid Raptor....Revolution Falcon??"
*He than is sent into other memory, this is done by the shamaness to help him recover mentally and physically. *
_________________
Prideful falcon. Spread your wings, dyed in the blood of heroes, and charge through the path of revolution!
RANK 6
RAIDRAPTOR REVOLUTION FALCON
Making Guldfaxe slid down a mountain side, Gene and Dyshani arrive at the hidden village. The villagers quickly go to attack Gene.
Dyshani: "Everyone please lower your weapons, this man means us no harm."
A man that appears to be the most decorated of all the tribesmen calls off the warriors, walking up to Gene a glaring at him. Gene stares back coldly but with a dash of respect. The man than turns to Dyshani as she gets off Guldfaxe.
Chief Yah'Ach: "The Signer I can understand but this man too? Dyshani, have you let the trinket cloud your judgement? " he says in a disappointed manner.
Dyshani: "Chief Yah'Ach, the necklace has shown me that we need both these men. Not only to help protect our home, to also prevent a future event that could threaten all of the Native tribes." she says putting her right hand to a golden necklace around her neck.
Gene: "(That's the Millennium Necklace!!)"
The Chief notices Gene's sudden interest in the item, walking over to him with a powerful posture.
Chief Yah'Ach: "Stranger, why should we trust you? We have another visiter as well yet he carries a great importance with him. How are my people to believe you are not a member of this Wild Pack and why shouldn't we simply dispose of you like the bandits that have recently been attacking our hunters?" he says giving a single to his men.
Gene looks around and sighs, reaching into his pocket and pulls out a relic from the previous tribe he visited.
Gene: "I have this charm from the tribe that rules over the Hunting Grounds in the Great Plains Region. Given to me by the Chief there himself too."
The Chief directs his men to stand down.
Chief Yah'Ach: "Forgive me, I did not know you were the warrior who had been aiding our sister tribes across the lands. Please, let us relax and lessen our nerves. Dyshani , Hay, Knee Co, help our guest to the buffalo and drinks."
Dyshani: "Yes Chief Yah'Ach, come with me you two we must take him to the guest hut. He cannot use his legs due to an old injury so he will need transport."
Gene: "Come on, don't gimme any special treatment. Just need enough food and water to last me a few days. I need to find the group of Wilders that have been terrorizing the area."
Guldfaxe bucks him off, going over to Dyshani. Dyshani lets out a slight giggle.
Gene: "Alright alright, we can stay for a little bit. Take me away. "
Gene let's the two other natives pick him up and help into the same hut with Trevor and the village shamaness. He sits himself up and use his hands to fold his legs. Dyshani walks in and sits next to Gene.
Dyshani: "Please do not bother my mother during her healings. The Signer was in terrible condition when we found him, my mother had to put him into a trance to repair both his mind and body."
Gene: "I understand... I wonder what he's thinking about in there?"
Dyshani turns to Gene
Dyshani: "That is only for him to know."

Last edited by Professor Corpse on Mon May 11, 2015 3:41 pm; edited 2 times in total
_________________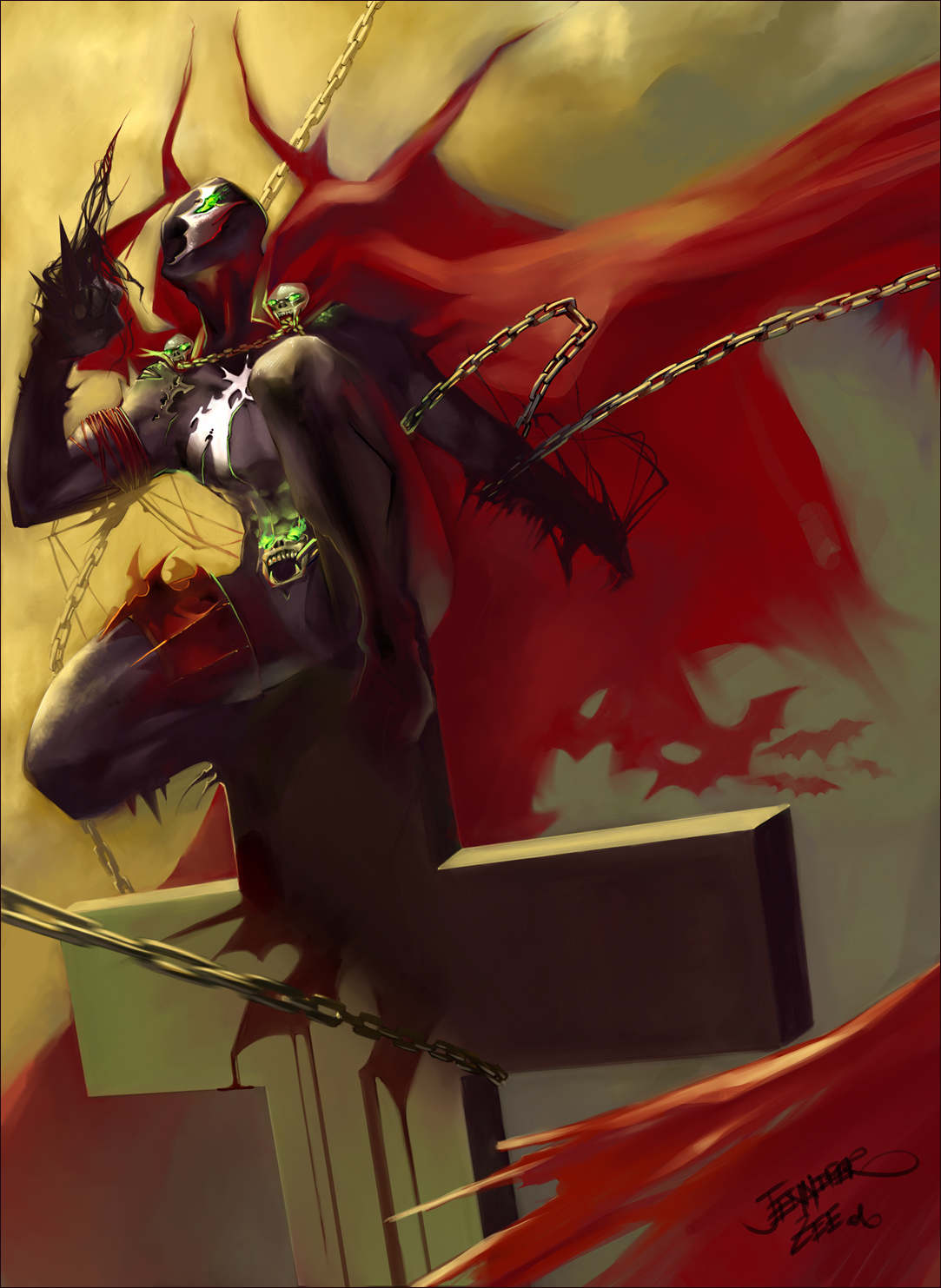 Meanwhile
Trevor was having another flashback, this time to when he debuted his new monsters.

MC: EEEEEE]]Ladies and Gentleman of New Vegas City. Today we have a true underdog duel for your enjoyment!
Currently with over a month long losing streak is Trevor Auferstehung vs. one of our star duelists, "The Lord of the Red" Joey Fisher! By the rules of the duel arena, the highest duelist with the better win lose ratio can have the first move!
Joey: And I shall gladly do so! *drawing his 5 cards* I use Painful choice! *After choosing 5 cards, he reveals 2 Red-eyes, 2 Red-eyes black flare dragons, and red eyes black chick*
Trevor: I choose Black chick to go to your hand...*he said after a moments hesitation*

Joey: Why thank you, now I use foolish burial, sending eclipse Wyvern to the grave, and by his effect i banish darkness metal dragon! Next i summon the black stone of legend! By tributing him i can special summon a red-eyes from my deck! *which he does, summoning the last one in his deck*

MC: And there it is! His tokened monster has hit the field! But i feel his turn isn't over yet folks!

Joey: Now i use double summon and bring out that little black chick! And now i use pot of greed! *after drawing 2 cards he plays* And then play Dragon Shrine! *He sends alexandrite dragon and since it was a normal monster, sends black metal dragon as well*

Joey: Only a couple cards left to play hehe, I use Dragon's Mirror! *he sends alexandride, 2 red eyes, the black stone and Eclipse Wyvern in his grave* Now come out, Five Headed Dragon! And since i banished Wyvern for the Fusion i get Darkness metal back! Bye Bye Chick and hello Darkness metal dragon!!!

Trevor is completely stunned and horrified at the appearance of 3 absolute powerhouses, and since Darkness came out, one more would appear as well!

Trevor:N-no way this can't be, so much on his first turn?!

Joey: You know there's one last play to be made! With Darkness's effect i bring out my last Red-Eyes Black Flare Dragon!

MC: UNBELIEVABLE In a single turn he summoned 4 monsters of extreme power! Two with 2400 , one with 2800, and one with an insane 5000 attack can out little underdog even think of a way to counter such insane power!!!!

*Trevor's hands were shaking as it was his draw, his hand hovered above his deck, hesitant of what he can possibly do, there was only 1 monster in his hand and the rest couldn't destroy his field*
Trevor: *(Vanishing Lanius only has 1300 attack, there's no way i can beat those monsters, its impossible! He's going to finish me next turn period!) He was about to do the surrender gesture but as his finger tips touched his deck, he heard a loud screech from his cards. The image of the first monster he saw was before him*
Revolution Falcon: Summon....Me *it said quietly and and slowly over and over* Summon me ....and use..my...power.

Trevor: S-Summon you? *he thought and drew and it was another Vanishing Lanius, and saw a certain spell in his hand and grew confident* I can do this! I will! I summon Raid Raptor Vanishing Lanius! *the crowd, MC, and his opponent were all in confusion at the completely new monster.

MC: Ladies and gentleman, It appears he just summoned a monster never seen before, and he boldly stated he can beat the imposing wall before him!

Joey: You really think you can beat me with a weak monster like that? Just because your the only one who has it doesn't mean it has the power to topple my dragons!

Trevor: Don't underestimate him, i use his special ability! If he is normal or special summoned, I can special summon another Raid Raptor, I summon a second vanishing lanius! Now, I open the overlay network with these two monsters! Oh Wise Hunter, Guardian of the nest of Revolution, Rise and be my shield! XYZ SUMMON! RANK 4 RAID RAPTOR FORCE STRIX And now, i activate the Rank-Up-Magic Astral Force!  
*Strix folds it's wings as it rises into the overlay network in the sky, and the network explodes in black flames*

Trevor: Prideful falcon. Spread your wings, dyed in the blood of heroes, and charge through the path of revolution! Rank-Up Xyz Change! Appear now! My Ace Monster! Rank 6! RAID RAPTOR - REVOLUTION FALCON
Joey: *at first he was nervous but when he saw his low attack power he merely chuckled* Only 2000 attack power? I was nervous there for a second.

Trevor: Don't get to cocky, with this new power i will survive! I use his special effect, by detaching 1 overlay unit i can attack every monster you control once with him. *he grinned* And if he attacks a special summoned monster, their attack drops to ZERO! GO, Attack with REVOLUTIONARY AIR RAID!

*The black plated machine falcon flies high in the air, all four of joey's monster's attack drops to zero before it bombards them all in a single destructive attack, joey feeling the intense blast flies across the arena and gets knocked out cold as he gets beaten in an instant, the MC and the crowd is speechless and dead silent from the insane power of the lone monster*

Trevor: Thank you father....with this power I will live!
_________________
Prideful falcon. Spread your wings, dyed in the blood of heroes, and charge through the path of revolution!
RANK 6
RAIDRAPTOR REVOLUTION FALCON

---
Permissions in this forum:
You
cannot
reply to topics in this forum